Jobs
Current Job Listings 19 Total Job(s).
Join one of the fastest growing healthcare companies in America! Do you want to make a difference in the lives of the most vulnerable, chronically ill patients? Do you want to make a significant, meaningful impact from day 1, and really enjoy a fast-paced entrepreneurial culture? Do you want to join a team of super smart, dynamic people who are absolutely committed to reshaping the future of healthcare in our country? If your answer is YES, then apply to one of our open positions. We especially encourage candidates offering diverse backgrounds, matching those of the patients we love to support every day. We offer competitive salary, full benefits, and the career opportunity of a lifetime.
If you don't see a role for you today, connect with our Vice President of HR, Anne Maloney, on Linkedin. Let her know how you can make a difference! And we'll be sure to consider you for future roles we will be filling.
Benefits for our valued team members
Medical Coverage
Health Savings Account (HSA)
Dental Coverage
Vision Coverage
Short Term/Long Term Disability
Life & Accidental Death & Dismemberment (AD&D) Employee Assistance Program
Retirement Savings Plan (401k)
Generous Paid Time Off Program
Paid Company Holidays
Team Reward and Recognition Program
Professional Development Opportunities
Employee Referral Program
Community Wellness and Volunteerism Activities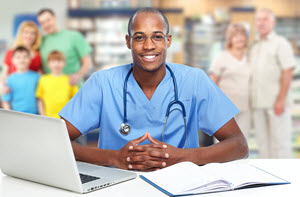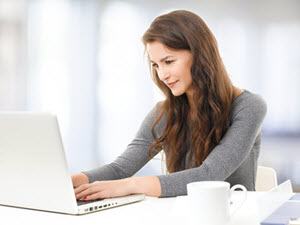 Shields Health Solutions is an equal opportunity employer. Shields Health Solutions does not discriminate on the basis of race, color, religion, sex, age, national origin, disability, sexual orientation, gender identity, or any other legally protected status. This applies to all areas of employment, including but not limited to recruiting and hiring, training, promotion, transfer, demotion, counseling and corrective action, and termination of employment.
Below is a list of the current openings with our company. Click on the job title to learn more about the opening.
Channel Manager
Quincy, MA, USA
08-Sep-2017
Full Time
Clinical Pharmacist- UMass Specialty Pharmacy
Worcester, MA, USA
23-Sep-2017
Full Time
Director of Contracting
Quincy, MA, USA
06-Oct-2017
Full Time
Director of Pharmaceutical Partnerships
Quincy, MA, USA
03-Sep-2017
Full Time
Director of Software Engineering
Quincy, MA, USA
05-Sep-2017
Full Time
Implementation Director- Palo Alto, CA
Palo Alto, CA, USA
11-Sep-2017
Full Time
Inside Sales Representative
Quincy, MA, USA
17-Sep-2017
Full Time
National Integration Pharmacy Liaison
Worcester, MA, USA
30-Sep-2017
Full Time
National Integration Pharmacy Liaison
Hartford, CT, USA
30-Sep-2017
Full Time
National Integration Pharmacy Liaison
New York, NY, USA
30-Sep-2017
Full Time
Pharmacy Liaison - Hartford HealthCare
Hartford, CT, USA
10-Sep-2017
Full Time
Pharmacy Liaison - UMass Medical Center
Quincy, MA, USA
25-Aug-2017
Full Time
Pharmacy Technician of Patient Support Center
Quincy, MA, USA
03-Sep-2017
Full Time
Pharmacy Technician- UMass Memorial Specialty Pharmacy
Worcester, MA, USA
20-Oct-2017
Full Time
Regional Account Manager - Bay Area
San Francisco, CA, USA
03-Sep-2017
Full Time
Regional Account Manager- Chicago Metropolitan Area
Chicago, IL, USA
03-Sep-2017
Full Time
Regional Account Manager-Washington Metropolitan Area
Washington, DC, USA
03-Sep-2017
Full Time
Regional Manager- Specialty Pharmacy
Worcester, MA, USA
09-Sep-2017
Full Time
SQL Engineer- Shields Health Solutions
Quincy, MA, USA
09-Oct-2017
Full Time